Payment Systems
Sign up as a Merchant
Note- a merchant is a term used in payments to denote a company receiving money from a credit/debit or other type of a card
Mobsted has several built in connectors to payment service providers (PSPs) - Stripe and Braintree. It depends on the country of your origin whether you can use these PSPs or not. With these providers the amount of work to be done is minimal:
Go on to the website of a provider and fill in an application there to be registered as a Merchant.
After you receive your registration you will need to locate your payment keys (check how your merchant names these keys on the PSP setup page within Mobsted)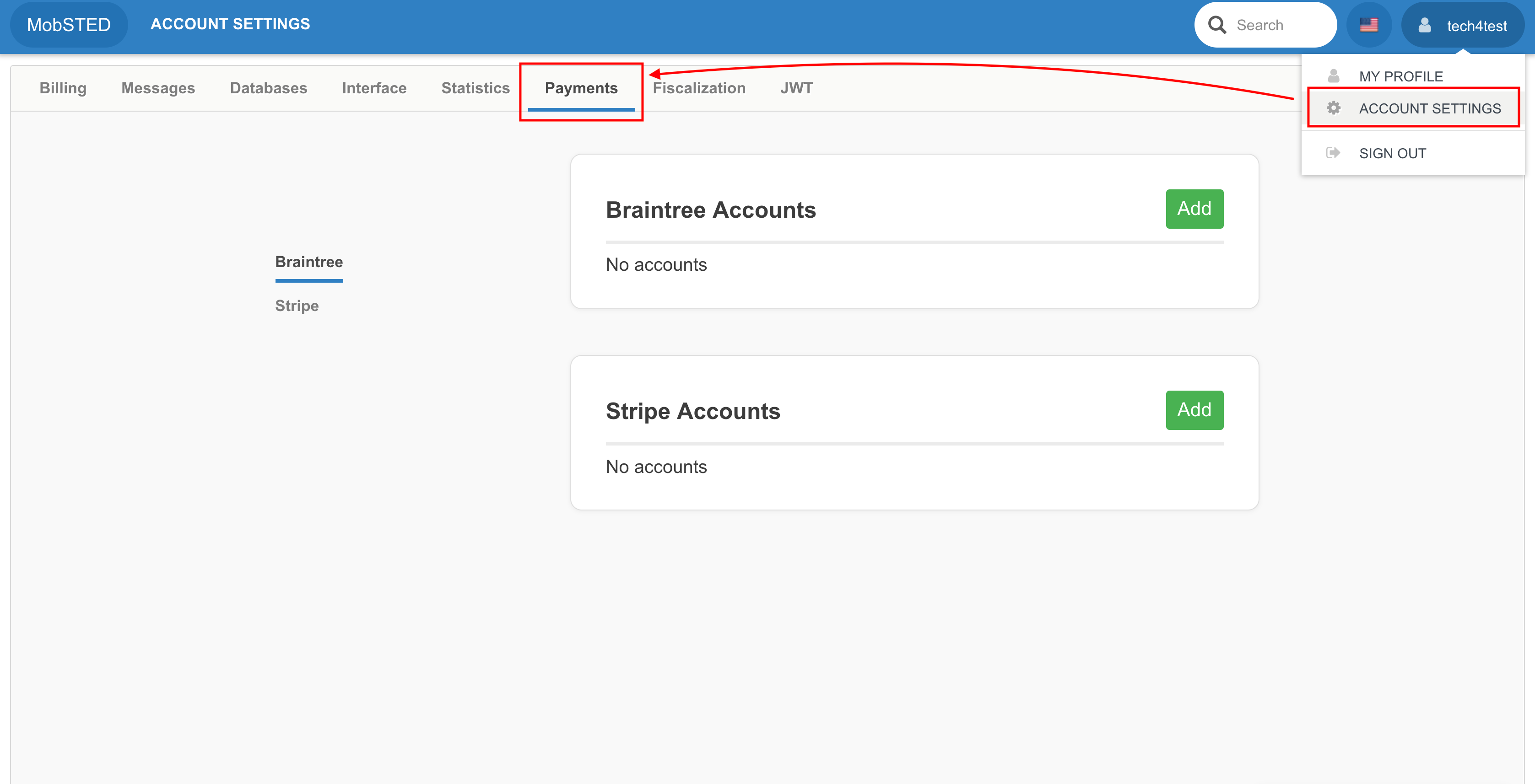 Then go to the same page in Mobsted, open a PSP you are registered with and enter these payment keys to connect your Mobsted apps with the PSP's card processing.
Note - Please make sure you only enter your keys named in the fields. These keys are separate from your login and password to the PSP system. These keys are specially designed by a PSP to do payment requests when payment button is pressed by your user. Mobsted does not get any control over your money or your accounts or your PSP login and password in any way.
Check this out this example how to connect Stripe as your PSP. Two of the very popular PSPs are Stripe and Braintree. Please refer to the following pages if you want to learn of which countries these PSPs work at.
Reference Links
---
---
---