Operations
Operations are the actions that run along with API Providers.
What is an Operation?
In Mobsted PWA Maker an Operation is the API call to the third-party service (sometimes to the platform itself) to perform some action. In the API Provider section we specify the parameters of the call, and in the Operations section we specify the instances on which the Operation is ran.
Where to find Operations?
The Operations section could be found on the Mobsted platform home screen in the top right section.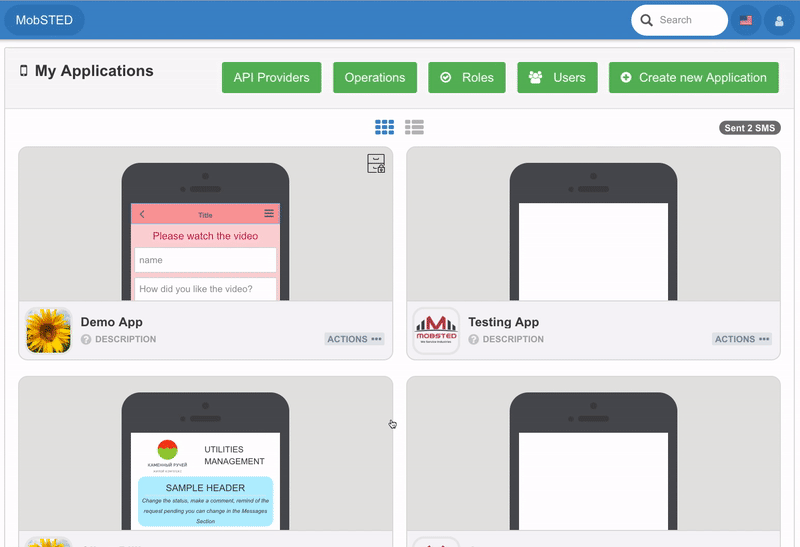 Creating an Operation
When you are in the Operations section clicking Add Operation would open up the window where the new Operation could be created by filing the following fields:

Operation Name - Enter the name of your operation
Data transformation -
Conditional Data Transformation -
Execution - set up an execution of the event.

Click Save Operation
Click Close.
Operations are mainly used in _Triggers_.
---
---
---