App Actions
The App created in Mobsted PWA maker has several stages of life: it is an idea, creation, use. The created application can be published or deleted.
Publishing App as the Template
In order for the App you created to be available to other users as the Template here are some steps you need to finish:
На главной странице Мобстед PWA мейкера найдите Ваше приложение, наведите курсор мыши на кнопку Действие и в раскрывшемся меню выберите пункт Опубликовать
Select publishing method - Private - this publishing method allows you to use your application as a template within one tenant
Select template category
Enter the template name. This template would be visible in the templates list with the named specified in this field.
Fill in the Short Description section.This will help users understand what functionality is implemented in your template. To make your App template even clearer, you can record a video about the App, place a link to the video in the Link to video script window. Another method to show what the application template contains is to attach screenshots of the application and their description.
To publish the template click Publish button.
The Template published would be available on the Step 1 of the App creation process.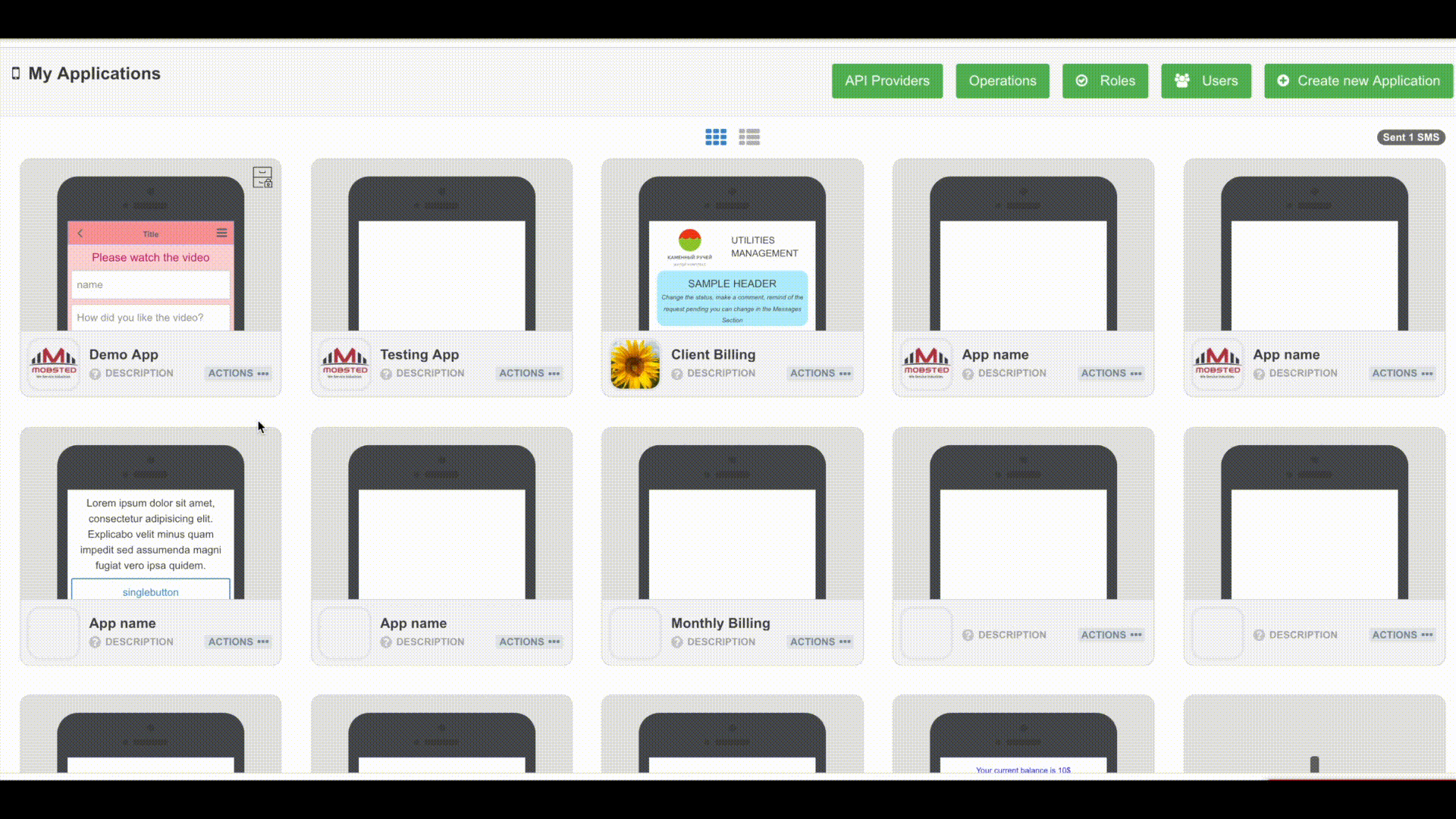 Deleting the App
To remove an application from the main Mobsted page of the PWA Maker, find your App, hover the mouse over the Action button, and select the Delete item in the menu that opens. To confirm the selected action in the modal window that opens, click on the Delete application button.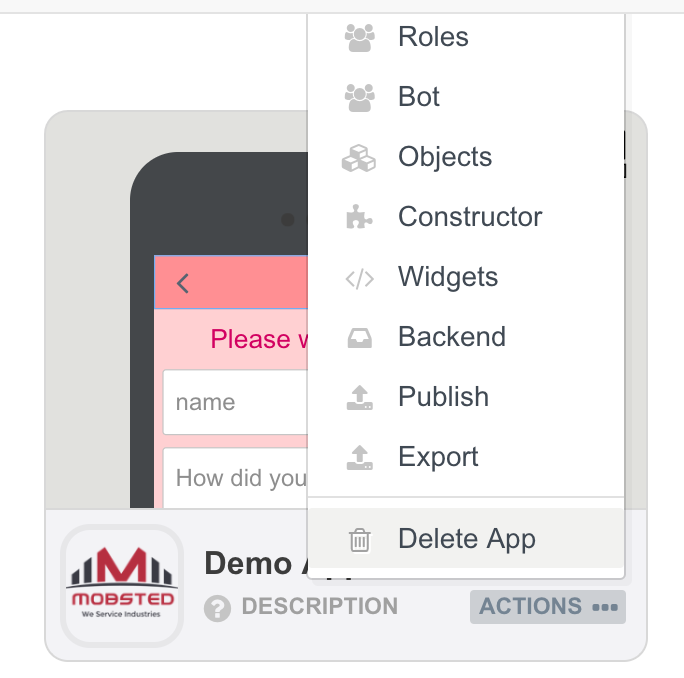 ---
---
---