API Provider
For automatic execution of operations, Mobsted uses API requests (calls) to either itself or third-party services. In order to make operations work we have to perform a number of settings that are stored in the API Provider section.
In order to set up API Provider and API Provider Method we need all the data regarding the Method from the External service we are planning to use.
Creating New API Provider
To set up API Provider go to API Providers section on the main page of the Mobsted platform.
В разделе API Providers нажмите на кнопку Add API Provider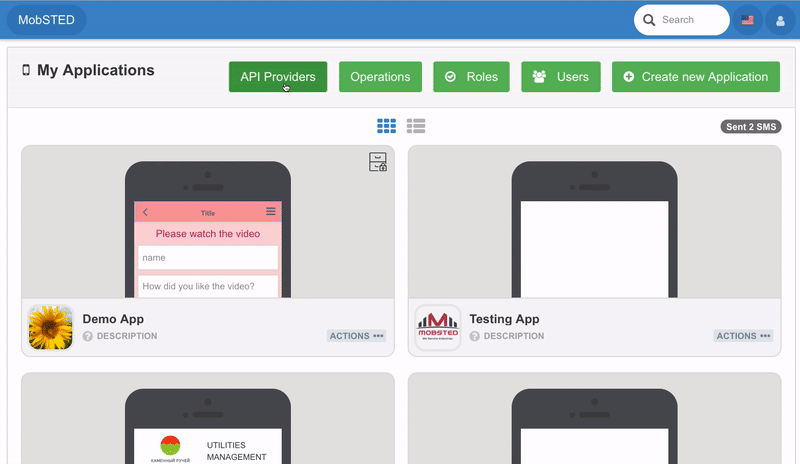 In the window opened fill in the following fields:
API Provider name - enter the name of the new API Provider

Base URL (Mandatory field) - enter the base URL of the service you would make API calls on.
Description - enter the description of the API Provider: tasks that would be executed by the service.
Authentication Documentation - enter information about the authorization methods of the API requests sent to a third-party service
Active - activation button for your API Provider.

Click Save API Provider
Click Close.
Your API Provider is now saved and is available in the API Providers section.
Making changes into the API Provider
You can also change or delete the API Provider. In order to do this mouse over the three dots next to newly created API Provider and select the action you want to perform.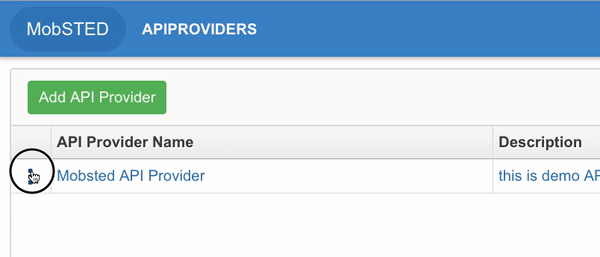 ---
---
---