Backend
The section of the Mobsted platform that stores data on the AppUsers' actions within the App. Types of actions:
Those actions are stored as the separate line and are called Events.
The example below demonstrates how the Event was created on the event of the Button press in the App.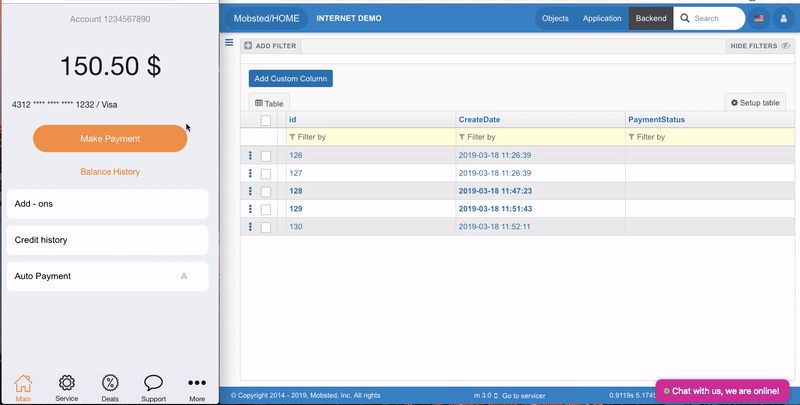 Backend allows to
что это / зачем нужно / пример (сумма и детали покупки) / как и где можно использовать эвенты / какая польза пользователю / может фильтровать -ссылка на фильтры/
How to find Backend on the Platform?
Mouse over the App on the home screen of the platform and select Objects from the list. It is also available from the Constructor.
Custom Columns
Custom Columns for the Backend are added for the purpose related only to the Event, but not the Object attribute.
For example: the AppUser Object presses the button in the PWApp that Printer Object needs Ink cartridge to be replaced. The corresponding event would be created in the Backend.
Clicking "Add Custom Column" would start the process of adding new Column(Property) to the Backend.
Parameters to be filled:
Column name
Its Default Value: meaning what would be stored in it before any parameter would be assigned,
Hide column from object: Means that in the History system screen _link to history system screen description_ this column would be hidden from the Object.

Set up View of the Backend Table
Allows to hide one set of columns and show another one.
Click Setup Table button on the right
Select the Columns to be shown
Using drag and drop set up the order of the Columns
Click Update Grid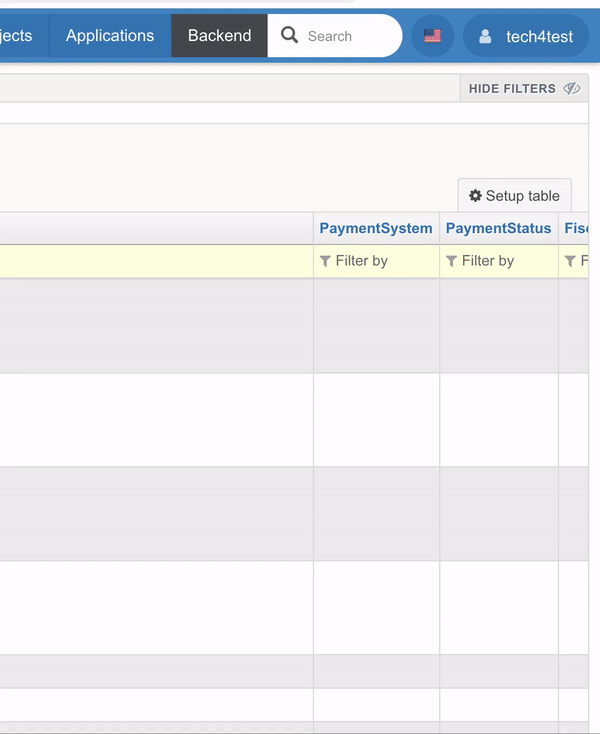 Filtering Events
Events could be filtered based on the parameters for the data analysis and more. Take a look Smart Filters article for more info.
External Connections
Please check this article to learn about passing the events to external systems.
RECOMMENDED ARTICLES
---
---
---