API Keys
API Provider Method would not work without API Keys set up. API Keys are used to store and use authorization data.
Creating API Keys
Go to the API Providers section on the home screen of the Mobsted platform
Select API provider, which would store API Keys
In the window opened navigate to API keys
Click Create new API Key
Fill in the following fields:

Api Key Name - enter the name of the API Key;
Method - select on of the authentication methods available (Basic, Digest, SAML, WS-Federation, OAuth, OpenID Connect)
Key1 - primary key
Key2 - secondary key
Key3 - 3d key
AuthUrl - URL address to send authentication data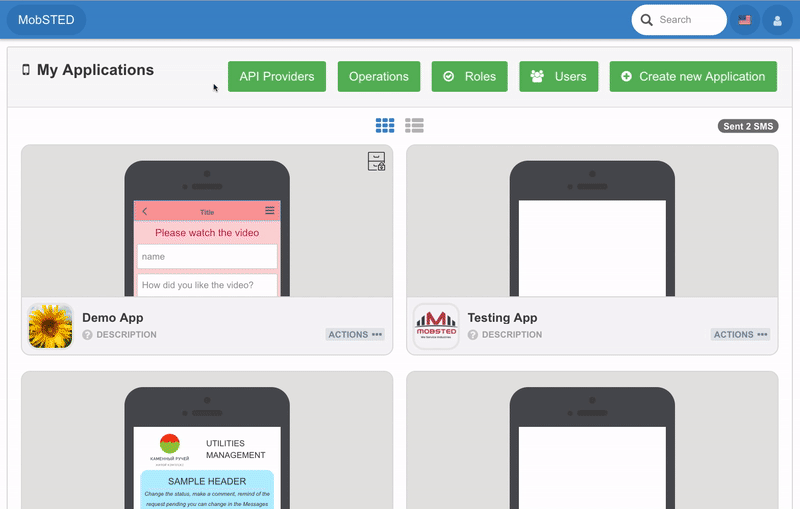 You can create multiple Keys for different Users and Roles in the same API provider. This can be used to determine who performed a particular action.
Click Save API Key
Click Close.
Making changes into the API Key
You can also change or delete the API Key. In order to do this mouse over the three dots next to newly created API Key and select the action you want to perform.
---
---
---